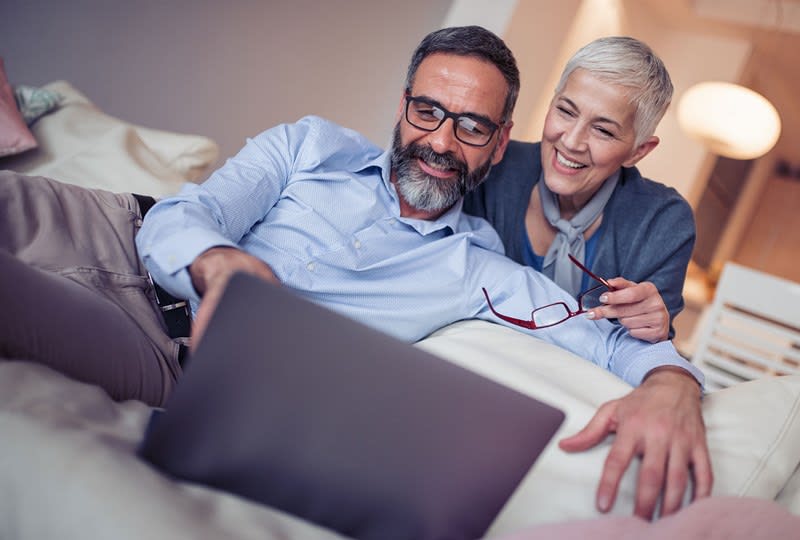 Key Insights
Downsizing can save you money, with the potential to eliminate your mortgage payment and decrease utility spending.
A smaller house can bring bigger opportunities. Free up your space and time with a more manageable property.
Start your downsizing journey now; today's market favors sellers.
As the market continues to favor sellers, and baby boomers enter retirement, it's no surprise that the nation's seniors are beginning to sell their homes in larger numbers. In 2020, the National Association of Realtors® (NAR) reported that sellers over the age of 55
accounted for more than half
of the homes sold across the country.
Below, we explore five reasons downsizing to a smaller home can be the best plan of action for homeowners holding on to expensive (and expansive) homes they've owned for decades.
1. Buy Your Next Home in Cash (and Be Mortgage-free!)
Some homeowners find that by downsizing, they can earn enough at closing to buy a less expensive home in cash and end up mortgage-free in a new abode. NAR indicates this is a very common route for those nearing retirement. In 2020, sellers aged 65 to 73 sold their homes for a median price of $289,000 and bought for a median price of $279,500. (Keep in mind that in the Twin Cities metro area, the median home price in 2020 was $305,000*. Local downsizers may find that the sales prices of the homes they sell or buy are higher than the national averages.)
Not only will downsizing homeowners save money by decreasing or eliminating their monthly mortgage payments, but they may spend less on utilities in a smaller space. It's a win-win situation for any wallet.
2. Minimize Your Upkeep, Maximize Your Time
Larger family homes can take up several hours each week to keep up, and those who raised families may find that the three-story home they needed in the past is impractical now. Moving forward, a more manageable property can reduce the hours homeowners spend maintaining their homes, and free up leisure time to enjoy the space.
NAR's data supports this, showing that the median size home purchased by those over the age of 65 was between 1,800 and 1,950 square feet. By comparison, homeowners aged 40 to 54 tended to buy homes that were an average of 2,300 square feet.
3. Move Closer to Family and Friends
While sellers of this age do tend to downsize, it isn't always their primary reason for selling. Instead, 28 percent of sellers aged 65 to 73 reported that proximity to family and friends was their number one motivator for selling and moving. During this season of life, situate yourself near those who are most important to you. And consider these additional top reasons for moving:
14 percent state they are moving due to retirement.
10 percent state their home has become too large.
10 percent state they are moving to a more desirable neighborhood.
4. Embrace a Long-term Solution
Last year, NAR reported that 13 percent of buyers over the age of 50 purchased senior-friendly homes or units in planned communities. In many cases, this age group is not only planning for the "now," but they are also planning to remain independent and accommodated for the upcoming years of their lives.
Many downsizers look for one-level homes with open floor plans, larger rooms and wider hallways. Not only do these homes prove to be great for entertaining guests, they can also provide wheelchair and senior accessibility for the future.
5. Gain Freedom and Flexibility
Last, and perhaps most importantly, homeowners who downsize are acknowledging that it's finally their time to choose. Among last year's sellers over the age of 65, more than 35 percent had lived in their homes for more than 21 years. By selling their home, they can regain the flexibility they may have given up as they previously pursued career and family aspirations over their preferred property.
Whether it's finally time for a home on the water, a condo in the city or something else altogether, downsizers may be excited that they finally get to call the shots.
Ready to Move Forward and Downsize?
If you're preparing to downsize, get in touch. Together, we can discuss how today's market favors sellers and determine your plan moving forward after the sale of your house.
Data courtesy NorthstarMLS for the 16-County Twin Cities metro area for January 2020-December 2020.